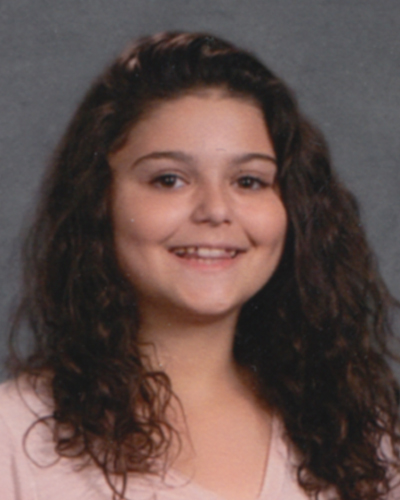 Elaan Bader
Litchfield
Principal: Mrs. Jennifer Thompson
For her academic excellence, participation in interscholastic activities, and positivity in encouraging others, Elaan Bader is the Scholar Attitude Award winner for Board of Directors Division O.
In addition to outstanding achievement in the classroom, Elaan participates in cheerleading, Scholastic Bowl, band, choir, Jazz Band, and yearbook staff. Elaan cites many benefits of interscholastic activities including good health, fitness, being a supportive team member in mind and body, and time management. She's also learned to be respectful of others and to encourage them with a positive attitude and great work ethic. "Winners are people who train hard to achieve their goals and dreams, no matter how small or large," she says. She's also deepened her compassion for others through participation in interscholastic activities. Interscholastics "have helped shape me into the person I am today," she says.
Elaan is most proud of her USTA National Tumbling Championship and AAU Jr. Olympic Gold Medal performances. These medals and trophies did not come without perseverance, however. Elaan battled injury and the loss of her family's home because of a fire as she continued to practice every day. "I move forward and upward by maintaining my positive attitude, modeling a great work ethic, and exhibiting good sportsmanship. This is what makes sports, and life, enjoyable!"
After high school, Elaan dreams of attending either Washington University or the University of Illinois Urbana-Champaign on her way to becoming a plastic surgeon to help accident and burn victims.