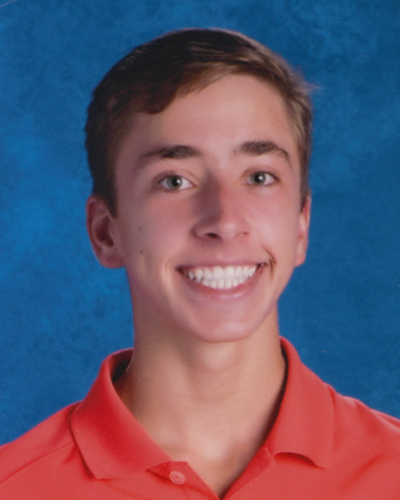 David Gieser
Winfield Wheaton Christian
Principal: Mr. Marc Painter
For his exemplary academic and interscholastic activity honors and achievements, David Gieser has been selected as the Scholar Attitude Award winner for Board of Directors Division C.
David competes in basketball, volleyball, and track and field, and also participates in Math Counts, Student Council, Math Olympics, jazz ensemble, and band. "Playing and participating in interscholastic sports and activities has taught me to work hard, allowed me to develop lifelong friendships, and helped me to discover and develop my talents and abilities," he says. Interscholastic activities helped David uncover abilities such as his knack for math and his penchant for playing all styles of music.
These gifts helped David get through a difficult period when he broke his leg during the school basketball season. Unable to run or jump for several months, he worked to perfect his saxophone solo at statewide music competitions. Math Counts also helped. "Learning about complex math and stretching my mind helped me focus on other things besides my leg," says David.
David's success on the basketball court is a result of hard work and determination. "I decided in the fifth grade that I wanted to improve my basketball skills," he recalls. "I did not have a ton of athleticism or basketball experience. After dedicating myself to training and working really hard, I made both teams!"
He hopes to play basketball in college. With so many interests - from medicine to civil engineering - he is not yet sure of a field of study, but he looks forward to reaching his academic and athletic goals.