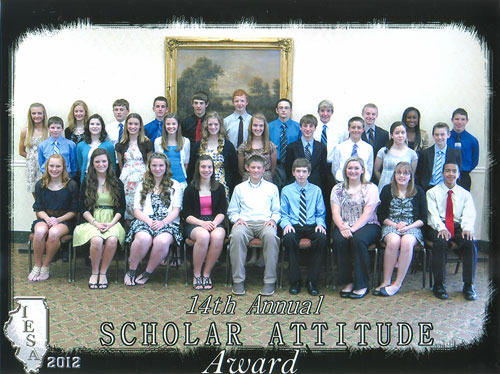 Hailey Hollinshead, Gabrielle Torrance, Danny Allanson, Quinn Singbush, Cameron Van Boekel, Tyler Johnson, Jacob Emerson, Dustan Davidson, Justin Loquercio, Hannah Cohn, and Connor Kennedy.
Kyler Knapp, Molly Kapala, Alana Harms, Samantha Bluth, Jordyn Eads, Jen Ehresman, Ryan O'Callaghan, Nick McHale, Marianna Vakaki, and Reed Schafer.
Kalee Childress, Claudia VanOpdorp, Kelly Schneider, Allee Bunting, Jackson Allen, Nathan Corman, Amelia Murray, Charli Uhlrich, and Dallas McClain.