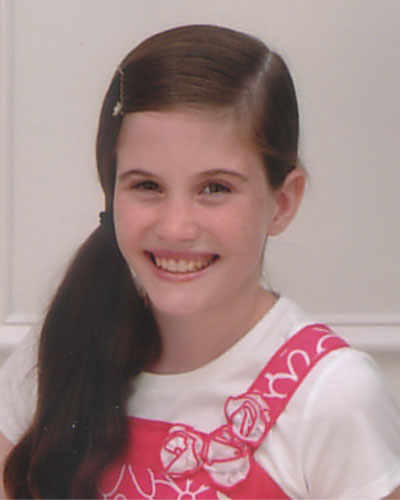 Janessa Knapp
Forrest Prairie Central
Principal: Mrs. Tonya Dieken
After a two-point loss in a season-ending game, knocking the Prairie Central girls basketball team out of the state finals, Janessa Knapp recalls the somber feeling in the locker room after the buzzer.
Instead of sulking, Janessa transcribed, "None of us give up until the buzzer sounds," on the dry erase board. She urged each of her teammates to write down a reason they were proud of their team, which the girls did one-by-one. Janessa recalls tears welling up in her coach's eyes, and the feeling of discovering the true meaning of what it means to be a team.
Janessa's compassion and leadership, mixed with strong academic and activity participation has led her to win the 2014 Scholar Attitude Award for Board of Directors Division E.
She hopes to use her experiences and lessons from interscholastic activities, particularly basketball and speech, in the future to help people in need. Janessa is passionate about children and orphans, noting, "Hunger, disease, abuse, lack of shelter, clean water, and education are obstacles that stand in the way of orphans' survival throughout the world. There are solutions to all of these hardships and I want to make a difference."
After high school, Janessa would like to make that difference and also study sign language to become a teacher for young children and those with disabilities.