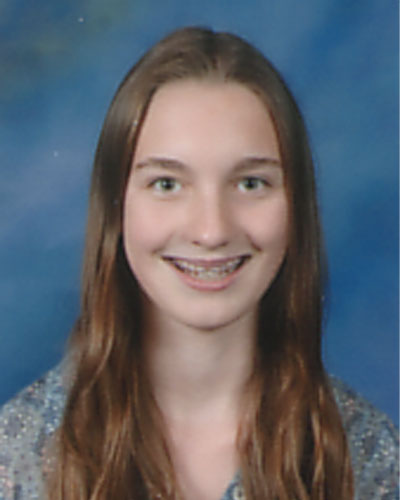 Katie Lingen
Oak Park Brooks
Principal: Mr. Mike Michowski
Running in cross country and track has continually provided an outlet for Katie Lingen, the winner of Board of Directors Division A for the Scholar Attitude Award, and improved her outlook on life.
After her mother was diagnosed with breast cancer in the fall of 2013, she was able to find happiness in spending time with her teammates, noting, "I was very sad about it, but when I was at school and with my team, it felt as though a weight was lifted off my shoulders. I could actually laugh and have fun with my team and not think about my mom. Running greatly improved my life during that time."
Combining her love for math and science and personal experiences, Katie hopes to find a cure for cancer and other harmful diseases, to prevent other families from experiencing the ill effects from those sicknesses.
And because of those aspirations, after Katie attends Oak Park-River Forest High School, she plans to work toward attending medical school at Northwestern, Washington University, or Vanderbilt.
The heavy work load of the medial-school path is something Katie is not afraid of, since she has maintained a 4.0 GPA her seventh and eighth grade years. She looks forward to a heavy scholar load in the future, as academic drive and scholarly achievements are characteristics she considers very valuable.