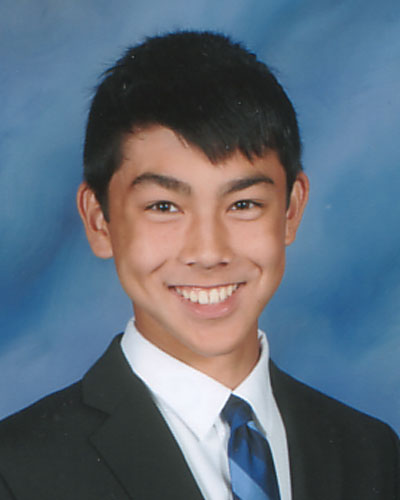 Connor Reid
Clarendon Hills Notre Dame
Principal: Ms. Mary Ann Feeney
Connor Reid has used direct and indirect motivation from his family to achieve high honors in athletics and in the classroom, helping him acquire the 2014 Board of Directors Division C Scholar Attitude Award title.
Connor's grandmother passed away right before his seventh grade track season, but instead of dwelling on the loss, he decided to dedicate his season to her.
"I knew my grandma just wanted me to give it my all in every race I participated in," Connor wrote. "Every meet, I gave everything I had and left everything on the track, and I knew that my grandma was proud of me when it was all done. I could just sense her in heaven cheering me on and being satisfied with all my hard work."
Connor's hard work ethic, which he considers a valuable lesson he has learned from competing in activity participation, was initially influenced by his father. Connor admires his dad, who was a respected athlete and student at the University of Pennsylvania, for his support, motivation, and compassion. His dad's hard work ethic is one Connor hopes to emulate, especially in his post-high school plans.
He hopes to attend a Division I program after high school, such as the University of Notre Dame, to study economics.