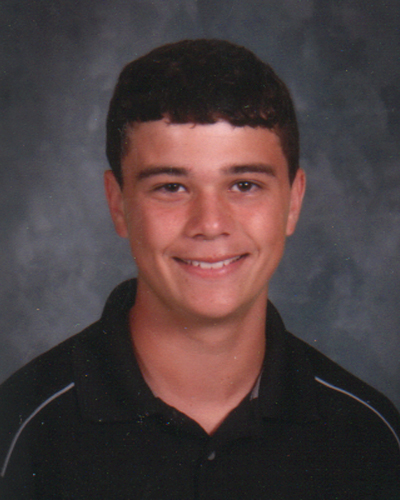 Adam Clark
Williamsville
Principal: Mr. Clay Shoufler
By working diligently to earn an impressive 4.9 GPA and being selected as the 2013 Scholar Attitude Award winner from Board of Directors Division M, Adam Clark can be proud of everything he has accomplished.
Thanks to the influence of Mr. Jess Buttry, Adam's Science and Sports Biology teacher at Williamsville Junior High School, Adam finds pride in being a multitalented student-athlete. Adam finds much encouragement in Mr. Buttry's ability to juggle multiple roles as husband, father, teacher, and coach, and his constant encouragement for everyone to maintain respect for themselves and others.
As a college student, Adam would like to study Pre-Med at the University of Illinois at Urbana-Champaign where his older sister currently attends. Adam wants to become a doctor of ICU medicine. As a doctor, Adam will also be able to become influential in the most important issue that concerns him: finding a cure for cancer. Adam has seen how this devastating disease has tragically impacted the life of his grandfather, aunt, and three of his friends' mothers. He participates in annual Relay for Life events in honor of all of these individuals.
Aside from showcasing his baseball, basketball, and soccer skills on the court and field, Adam exercises his musical talents on stage. He received two of his most prestigious musical awards upon wining 1st place in the IESA Vocal Music Solo & Ensemble and Instrumental Solo competitions.
Adam's voice can also be heard as a member of Student Council, and as the President of the Beta Club. Filling his schedule with a diverse collection of activities is important to Adam; as he explains, "Participation in a wide range of activities has given me the ability to appreciate the benefits of setting goals and working hard to achieve them."