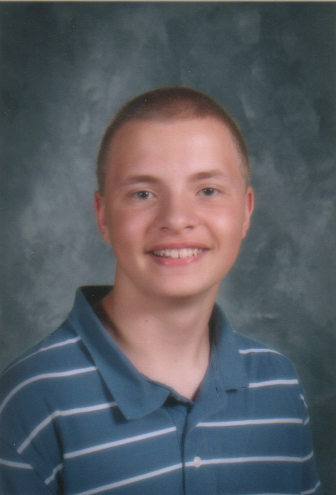 Blake Suhling
Riverton
Principal: Fred Lamkey
Blake Suhling, winner of the 2011 Scholar Attitude Award from Board of Directors Division M, understands the value of leading by example. That's why he is determined to step up and do the right thing if he sees fellow students making dangerous mistakes, and why he has participated with World Changers, helping build homes in Hannibal, Missouri, and why he was so proud to be chosen to represent his school at the Sangamon County Junior High Schoolmasters Leadership Conference last year.
"I am most proud of this because there were many deserving candidates to represent the school and I was one of the lucky few to be picked," Blake writes. "This made me proud of all the time I had put into my schoolwork and my athletics. It made me realize that being a leader in your school is important so you can set an example for those in your grade to do better and for the grades below you who are going to be in your same position someday."
Blake has provided an example in his academics, where he has earned a perfect 4.0 GPA, and in his sports. For Riverton Middle School, Blake has played basketball, where he was named MVP of his 7th grade team, and run track. He has also been involved in band and concert choir, taking 1st in solo and ensemble competitions, and he participated in the Sangamon County Middle School Honor Band Festival in both 7th and 8th grade.
His other activities include student council, volunteering at a nursing home and helping out with blood drives, in addition to building homes and preparing food with World Changers and helping out with a community fall festival picking up trash. Blake has also played in Riverton's JFL football league, earning the Candy Cole Scholarship for leadership in that league.