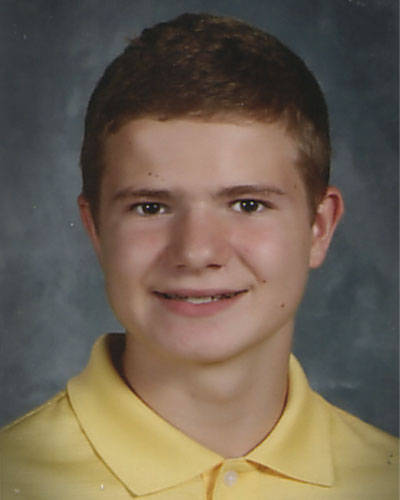 Alex Kuhn
Maroa-Forsyth
Principal: Mr. Brice Stewart
Participation in boys basketball, scholastic bowl, and track and field have taught Alex Kuhn to trust his teammates, manage his time, be organized, and stay physically, mentally, and socially fit.
Alex, the Scholar Attitude Award winner for Board of Directors Division I, has translated those lessons to a 4.0 GPA in both seventh and eighth grade in addition to stellar activity performances.
In his first athletic state finals competition, Alex was part of the 4x200-meter relay and 4x400-meter relay teams that set Maroa-Forsyth school records – a feat he claims as his proudest. The 4x200 team finished 11th in a time of 1:46.37 while the 4x400 team took home the 8th place medal with a time of 4:01.53.
He recalls, "I was so proud to be representing my school in this big event. I was especially proud as my teammates and I participated and walked in the Parade of Champions amongst all of the best athletes in the state. It felt like a dream and was an experience I will never forget."
In the future, Alex hopes to study accounting at the University of Illinois to become an auditor.