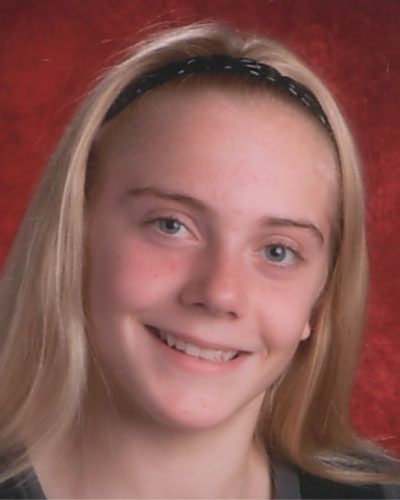 Gabby Wessels
Crescent City
Principal: Mr. James Mann
Gabby Wessels is not only passionate about competing in girls basketball, volleyball, track and field, and speech, but she is also passionate about the sports industry – the field in which she hopes to work someday.
As the Scholar Attitude Award winner for Board of Directors Division G, Gabby has earned a perfect 4.0 GPA in both her seventh and eighth grade years, which will likely propel her to a bright future. After high school, she hopes to study sports management or physical therapy, so she can follow her passions. She also aspires to compete at the collegiate level in either basketball or volleyball.
Gabby cares deeply about women's athletics, especially at the collegiate and professional levels. She would love to make women's athletics more important to the public, and she hopes one day women can be treated equally in the sporting world and be respected by male athletes.
Of her many accomplishments in and out of Crescent City Grade School, Gabby is most proud of her seventh-grade appearance at the 2013 Track and Field State Finals. While in East Peoria, she finished second in the discus and fourth in the 400-meter dash. In the discus, Gabby earned a new personal best and increased her throw by nearly 10 feet as she transitioned from a power throw to a spin move.
Besides the silver medal she earned in the discus, Gabby also enjoyed her fun and friendly relationship with her fellow competitors, where she noted exemplary sportsmanship was shown.